According to statistics, Vietnam is gradually changing by strong economic growth, ongoing reform and a large population of 93 million – half of which are under the age of thirty – have combined to create a dynamic and quickly evolving commercial environment. Sales of equipment, technologies and consulting and management services associated with growth in Vietnam's industrial and export sectors and implementation of major infrastructure projects continue to be a major source of commercial activity and interest for foreign firms.
Vietnam has been attracting a lot of foreign investors and business visitors who wish to do business in the country. Then, Vietnam National Law will introduce about top 10 business that smart investors can do in Vietnam.
1. Furniture Making and Remodeling
Furniture making is a good business because almost every home is focusing on decoration. Besides, a lot of companies and businessmen in other countries take advantage of wood and labour from Vietnam which they establish new company making interior design with sophisticated design and luxury.


2. Garment and Textile Products
Garment and Textile making is high profitable business in Vietnam because Garment and Textile are among products that Vietnam exports. You can invest production line with low cost and cheap labor. In addtition, the demand of fashion by young generation in the country is very high, and young clothing is just trendy and suitable for customers and is able to be sold in both domestic and international market. If you think that it would be too costly to start your own textile and garment production company, you can choose to become a cloth retailer or start an online clothing store. All these business are equally profitable.


3. Construction and building Materials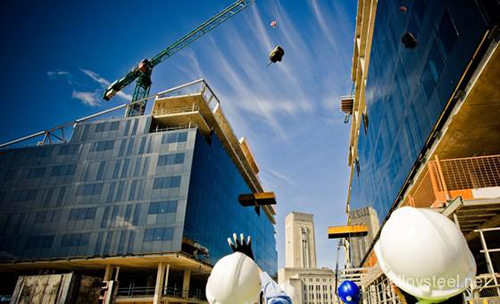 Another good business that you can start in Vietnam is selling of construction and building materials. There are so many building materials that you can sell such as cement, roofing materials and home fitting materials. You could also start a business in the construction service sector like painting services, plumbing, home decoration, home renovation, HVAC installation and repair amongst several others.
Besides, the demand of building and repairing houses in Vietnam is very high, which is opportunities for investors to build their own market.


4. Detergents and cosmetics
Detergents are used by almost everyone for washing and house cleaning. There are so many brands of detergents but that doesn't mean that you cannot come up with something unique and different. There would always be a demand for something that is unique, different from the regular and solves a challenge.
The beauty and cosmetics retail market in Vietnam has been estimated to be worth US$1.7 billion annually, a figure that will likely reach US$2.35 billion by 2018, according to market research company Mintel. Though the market is relatively small, and the growth in most beauty and body care categories is expected to continue to expand over the next decade as the country moves into the middle-income ranks. This is really a great opportunity for investors looking at the association in this business. Foreign companies can take advantage of natural aromas to produce and sell cosmetics in Vietnam, as the demand for beauty is increasing.


5. Agricultural Products Processing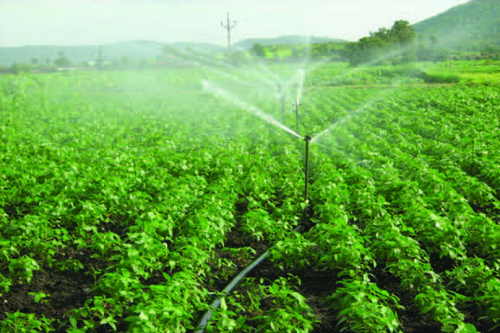 Any business in the food industry would always make sales as long as the business owner employs the right strategy to promote and market the business. Agricultural products processing involves plantation, livestock breeding, which can complement each other. Vietnam's environmental conditions are well suited to fruit trees or industrial crops. Foreign investors can use natural resources such as land, water, climate weaher,... to create a farm, produce agricultural products. You can always find an agricultural product that you can process for sales and export.


6. Exportation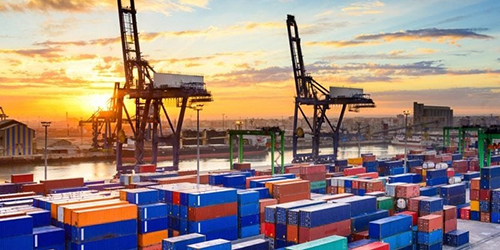 Vietnam exports a lot of products like rice which is a world staple, coffee, Crude oil, footwear, rubber, electronics and sea food; there are just so many things that you can sell to buyers from other countries. To get international buyers, you can go to a website like Alibaba.com and several other e-commerce websites; you will find a lot of people looking to buy stuffs from Vietnam.
You could also become a freight forwarder for people who wish to buy stuffs from Vietnam. You can also merge importation and exportation together, meaning that you would export items to other countries and also import from too. Some items you can import include raw cotton, petroleum products, cement, fertilizer, motorcycles and electronics.


7. Real Estate
Another profitable business you can start in Vietnam is building/buying properties for resale. With the number of expatriates and immigrants coming into Vietnam, real estate is a business you won't regret. You can buy old properties to renovate and resell; you can build office blocks for rent or small housing units for rent as well.
However, real estate is expensive business because you need a lot of capital to invest in real estate. But it's not a totally hopeless situation for the cash-strapped investor, as you can still partake in the real estate business by becoming a property manager or a real estate brokerage. You can earn commission for this services.


8. Restaurant and Bar
Vietnamese love good food and drinks, they are willing to pay high fees for a good restaurant. If you love to invest in the entertainment industry, starting a restaurant and bar is a very profitable niche in this industry.


9. Logistics/ haulage
The rapid growth of Vietnam's export-oriented manufacturing sector has boosted demand for logistics services. However, the local logistics sector has largely failed to fully meet demand. As a result, many foreign enterprises are now looking for the opportunities to join the sector.
In order to make Vietnam's logistics sector improve and develop sustainably, the goverment create a legal framework standardizing services, upgrading infrastructure, and improving the quality of human resources, which is attracted foreign investment.


10. Car business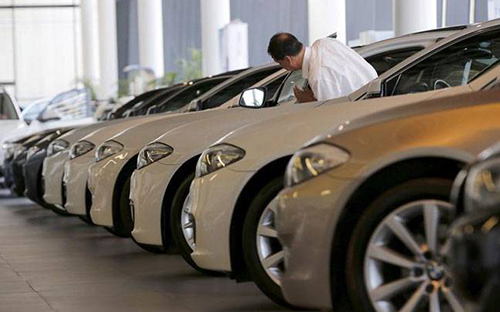 Car business is attracting investment in Vietnam. People need to travel and need high security. There are conditions for warranty and maintenance facilities as well, including the requirement for workshops, warehouses, equipment, tools, human resources, quality management system, fire prevention mechanisms, environmental protection, labour safety and sanitation, in accordance with the law.
If you have any inquiries or would like to request for further information, please contact us by calling or sending us an email. We will attend to your request as soon as possible.
The Vietnam National Law Consultancy Company - The leading and highly recommended business law firm in Vietnam.
HO CHI MINH CITY OFFICE
*District 1 Office:
Address: No.85 Hoang Sa Street, Da Kao Ward, District 1, Ho Chi Minh city, Vietnam.

Hours of Operation: Monday - Friday from 08:00 - 17:00 ( 8:00 AM - 5:00 PM )

Telephone: (028) 38 20 2929 (20 Line)

Hotline: 0948 68 2349

Email: vanphonghcm@quocluat.vn
HA NOI CITY OFFICE
Address: The building of Agricultural Garment Co. No. 1/12 Truong Chinh Street, Phuong Mai Ward, Dong Da District, Hanoi city, Vietnam.

Hours of Operation: Monday - Friday from 08:00 - 17:00 ( 8:00 AM - 5:00 PM )

Telephone: (028) 38 20 2929 (20 Line)

Hotline: 0948 68 2349

Email: vanphonghn@quocluat.vn
Lưu ý: Để bảo mật thông tin của Quý Khách, khi Quý Khách "bình luận" vào bài viết sẽ được bảo mật và không xuất hiện ngay khi gửi.