To help foreigners learn about business environment Vietnam to work and do investment in the most favorable conditions. Vietnam National Law will provide information related to legal framework, investment process, form in Vietnam, Immigration.
1.Legal framework
a/ Taxation
Current laws and policies on tax provide equality among economic entities as well as among domestic and foreign investors. Especially many tax policies demonstrate preferences in order to attract more investment by the government of Vietnam, such as:
Value added tax
Special consumption tax
Import and export tax
Enterprise income tax
Personal income tax
b/ Land
In Vietnam, land is public property which the state executes rights of public ownership representative and land management. All citizens, organizations, enterprises shall not be entitled to own land, yet they are entitled to utilize land. It means that they shall have rights to use land, land transfer to others for usage, lease, and heritage or present the land use rights or use land as a means of mortgage or as a contribution to capital of an enterprise in kind. In aspects of land use by foreign investors, the Vietnam land law currently entitles Vietnamese enterprises to buy/sell the land use rights while foreign investors have not yet been entitled to this right. However, foreign investors can be entitled to land use through 1) direct land rental from the government competent agencies including the Vietnam government or 2) capital contribution in land use right from Vietnamese joint venture companies.
c/ Labour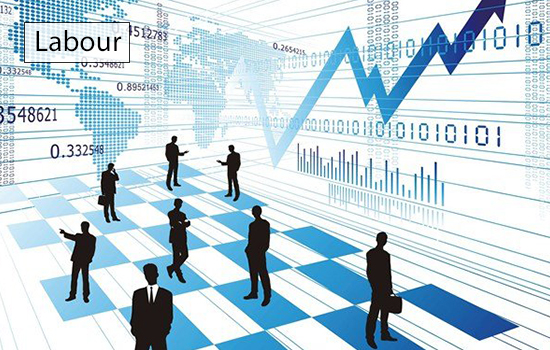 Enterprises with foreign capital are entitled to directly recruit Vietnamese workers or recruit through a human resource service. They are requested to send a list of recruited workers to the local government labor management agency. For any work requiring high technology or techniques which Vietnamese workers can't meet requirements, enterprises are allowed to recruit a proportion of foreign workers or staff for a definite term contract; however, they need to develop a plan for training Vietnamese workers so Vietnamese workers can then take these kinds of work and replace foreign workers as regulated by the Government.
d/ International Trade
Policies of the Vietnamese government on the international trade have been positively changed many years. Vietnam always increases bilateral cooperation, particularly the Vietnam-US Agreement on Trade, participation to the ASEAN, APEC and integration into AFTA and Vietnam's participation to WTO, TPP.
e/ Customs services
In accordance with international commitments, regulations on export-import and on customs services in domestic market have been amended accordingly, which are more open and more transparent to import-export activities, especially relating to legal procedures.
f/ Competition
Enterprises working in Vietnam are free for their competition in line with legal framework. The state protects legal competition in doing businesses. The state management agencies must not have any behaviors or activities which limit or prevent the competition activities in markets such as requiring individuals, enterprises or businesses to purchase/sell/provide services with specified enterprises which are nominated or introduced by the state management agencies. Except for goods and services which are the state autonomy or in cases of emergency; the state management agencies must not discriminate among businesses or enterprises, imposing these enterprises or businesses to make alliance in order to eliminate or limit or create barrier to other businesses or enterprises in the competition market.
2. Forms of investment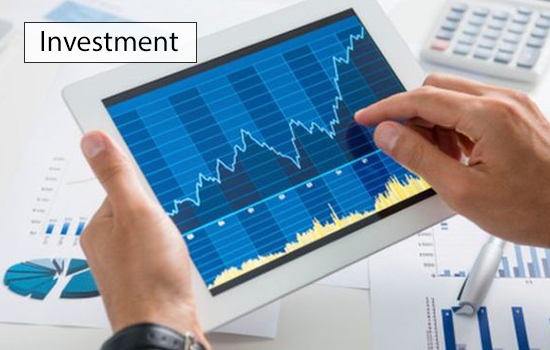 Direct investment projects can belong to one of the following investment types:
Establishment of economic organization in the form of 100% domestic owned or 100% foreign owned
Investment under contractual forms of BCC, BOT or BT contracts
Investment for business development (expansion of production capacity or for technology renovation,…)
Purchasing shares or to contribute capital in order to participate in management of investment activities
Investment in the carrying out of a merger and acquisition of an enterprise
Other direct investments.
Indirect investment can include the following areas:
Purchase of shareholding, shares, bonds and other valuable papers
By way of securities investment funds
By way of other intermediary financial institutions.
3. Immigration
Foreigners are only allowed for immigration (entry or exit) if they have passports or passport substitute papers (hereinafter referred collectively to as passports) and visas granted by competent Vietnamese agencies, except for cases of visa exemption. Foreigners shall carry out procedure to apply for Vietnamese visas at the exit and entry management agency of the Ministry of Public Security, the Consular Office of the Ministry of Foreign Affairs, the Vietnamese diplomatic missions or consulates in foreign countries.
If you have any inquiries or would like to request for further information, please contact us by calling or sending us an email. We will attend to your request as soon as possible.
The Vietnam National Law Consultancy Company - The leading and highly recommended business law firm in Vietnam.
HO CHI MINH CITY OFFICE
*District 1 Office:
Address: No.85 Hoang Sa Street, Da Kao Ward, District 1, Ho Chi Minh city, Vietnam.

Hours of Operation: Monday - Friday from 08:00 - 17:00 ( 8:00 AM - 5:00 PM )

Telephone: (028) 38 20 2929 (20 Line)

Hotline: 0948 68 2349

Email: vanphonghcm@quocluat.vn
HA NOI CITY OFFICE
Address: The building of Agricultural Garment Co. No. 1/12 Truong Chinh Street, Phuong Mai Ward, Dong Da District, Hanoi city, Vietnam.

Hours of Operation: Monday - Friday from 08:00 - 17:00 ( 8:00 AM - 5:00 PM )

Telephone: (028) 38 20 2929 (20 Line)

Hotline: 0948 68 2349

Email: vanphonghn@quocluat.vn
Lưu ý: Để bảo mật thông tin của Quý Khách, khi Quý Khách "bình luận" vào bài viết sẽ được bảo mật và không xuất hiện ngay khi gửi.